Cramoil has succesfully registered its trademark in China.
Supply full range of IMO product for ship tank cleaning, refinery, shipyard and industry
Collection of hospital biohazard, pharmaceutical, petrochemical and energy sector waste
Provide 24/7 logistics for marine customer
SCDF approved flammable storage license
Specialize in cleaning storage tank, heating system and oil pipeline
Who are we?
We are a manufacturer and producer of specialty chemicals, degreasers and blended petroleum products. Also, a toxic waste management and operator of incineration, wastewater treatment and distillation plant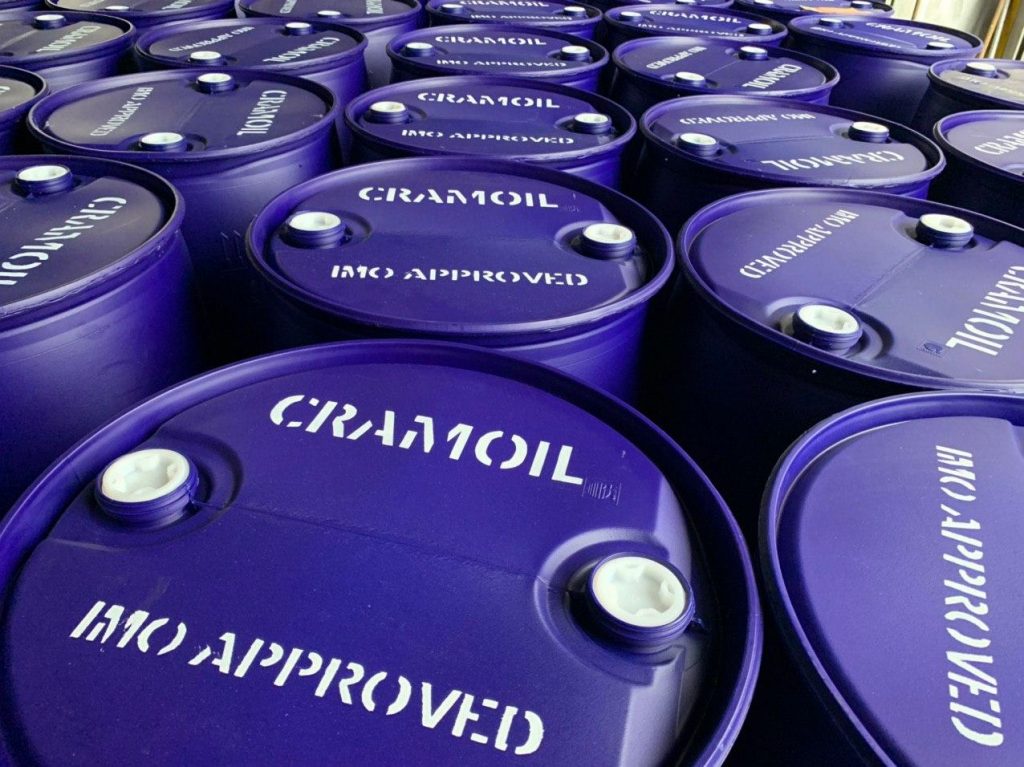 It was in 20th September, 1982 that Cramoil first began operations in Singapore. We started our Business as a Dealer in Lubricants, Chemicals and Petroleum products for major oil companies like BP, Mobil and Caltex, and conducted our business from a shophouse in Serangoon Road. However, the bulky chemicals drums and storage tanks were stored at a warehouse in Lorong Halus, Tampines. In 1984 we shifted our shophouse to UBI Industrial Estate and we conducted our business there till 1987.

Cramoil has successfully obtained its trademark in China.
Construction work for Cramoil Petrol Station in Johor Bahru started on 20/09/2019
Looking for new technologies for waste water treatment plant and also incineration plant.
Set up Cramoil at North China to better service our customer
Invest in new waste water treatment plant
As per the latest regulation by the INTERNATIONAL MARITIME ORGANISATION, all ocean going ships will have to install a scrubbing system to reduce air emissions. Cramoil supplies the scrubbing chemical in Singapore, China, Hong Kong and Malaysia; and is authorised by the Singapore Maritime Authority to collect and dispose of the scrubber residue                                    more info NEWS